Gin, gin and more gin! 
A special place where you can enjoy a Gin Tonic and other exclusively gin-based mixology creations. 
Over 100 referencesA wide selection, 
for all preferences.
The state of the artGin as the foundation
of creativity.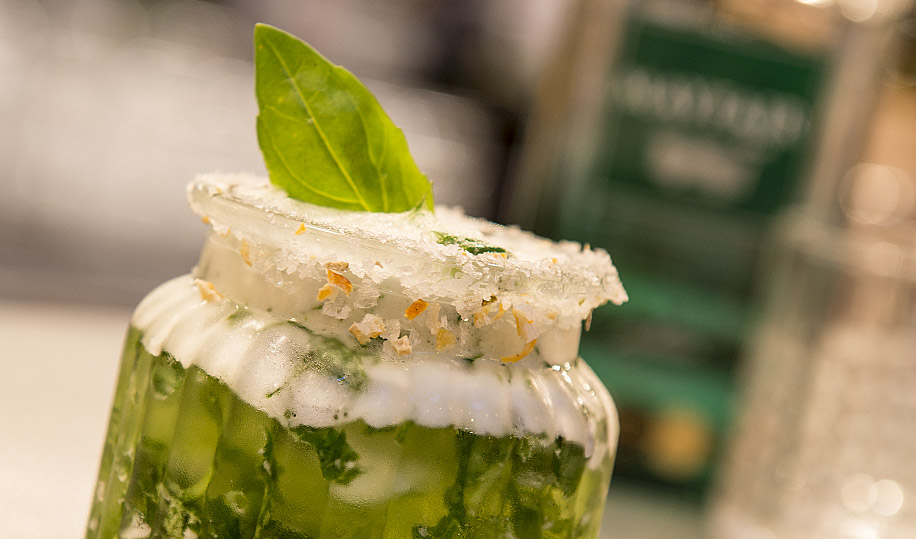 Our gin labels
1984, 50 Pounds, 7D, Akori, Bathtub, Beefeater, Beefeater 24, Big Gino, Blackwood's Vintage, Bloom 1761, Blue Gin, Blue Ribbon, Bluecoat, Bobby's Schiedam Dry, Boodles, Bootlegger 21, Boxer, Brockman's, Broker's, Brooklyn, Burleighs, Caorunn, Citadelle, Copperhead, Death's Door, Dodd's, Edinburgh, Edinburgh Cannonball Navy Strenght, Elephant, Filliers 28, Fred Jerbis, G'Vine Floraison, Gastro Gin, Geranium, Giass, Gilpin's, Gin Lane 1751, Gin Mare, Granit, G'Vine Nouaison, Haswell, Hayman's, Hendrick's, Herno Navy Strenght, Isfjord, Johdpur, Junipero, Langton's N°1, Liberator Barrel Aged, Macaronesian, Mahon Xoriguer, Major, Martin Miller's, Mayfair, Mombasa Club, Monkey 47, Monkey 47 Sloe, N.3, Nº209, Old English, Opihr, Oxley, Pinkney Bend, Plymouth, Plymouth Navy Strength, Portobello Road N.171, Puro, Rivo, Roby Marton, Sabatini, Saint George, Santamania, Sea Gin, Silent Pool, Sipsmith, Sipsmith V.J.O.P, Six Ravens, Star of Bombay, Tabar, Tanqueray, Tanqueray 10, Tanqueray Bloomsbury, Tanqueray Rangpur, The Botanist Islay, The Duke, Ungava, Vallombrosa, Whitley Neill, Windspiel, Zuidam Dutch Courage
A long bar counter,
the cat iron beams, the exposed brick walls
Pick your favoruite gin label and decide where you'll enjoy it: under the starry sky, in our internal inside or sitting at the bar counter as the tradition commands.  
Opening hours
We're open every day!
Apéritif serving times: 19:00 - 21:30
Last drink serving time: 01:30
Reservations
Phone: +39 02 894 222 61